The Woodheall Theater is an elf cultural building. As such its purpose is to increase your city's culture total. It can be upgraded up to level 5.
Description: Watch as Elven lore is reenacted.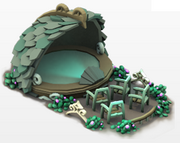 Culture Gain: 2,240
Required Level: 17
Required Research: Theatrics
Silver Cost: 17,920
Size: 2x1 on city map
Build Time: 2 hours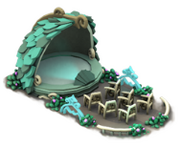 Culture: 2,880

(+28% / +640)

Required Level: 18
Upgrade Materials: ??
XP: ??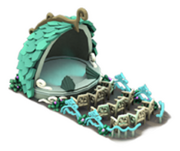 Culture: 3,200

(+11% / +320)

Required Level: 19
Upgrade Materials: 5 Stone, 5 Tools, 5 Rope, 5 Oak, 5 Redwood, 5 Arcane Plans (50,000 )
XP: 754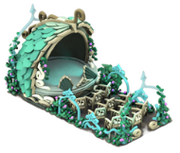 Culture: 3,840

(+20% / +640)

Required Level: 20
Upgrade Materials: 5 Stone, 5 Tools, 3 Glue, 3 Oak, 3 Copper, 5 Arcane Plans (50,000 )
XP: 884
Culture: 4,400

(+14% / +560)

Required Level: 21
Upgrade Materials: 1 Mana, 5 Tools, 5 Glue, 5 Oak, 5 Copper, 2 Ancient Plans (100,000 )
XP: 1280